We are located the town of Franklin, NC, the center of world class fishing in the Eastern United States.   
Our shop is located just a short distance from numerous world class fisheries including the Nantahala, Cullasaja and Tuckasegee Rivers as well as the Great Smoky Mountain National Park and numerous creeks and streams that make Western North Carolina and North Georgia so famous. 
Our local waters are full of history, character and charm.  Local towns have great shopping and eateries and places to stay.  
Choose from a half day or full day fully guided trip to a three day back country trip in the Great Smoky Mountains.  Your trip includes everything needed, rods, reels, waders/boots and a guide that will help you every step of the way.  We do not combine groups so your guide will be focused on just you.  More than 70% of our trips are for those that have never fly fished before.   You will learn casting techinques, fly selection, how to read the water, landing the fish, knot tying and setups.  At the end of the trip everyone asks "Why did we wait so long?"
For those that are looking for that specialized trip, we offer EURO Nymphing trips and back country trips to locations few have seen or experienced.  Our guides have been fishing these waters for their entire lives.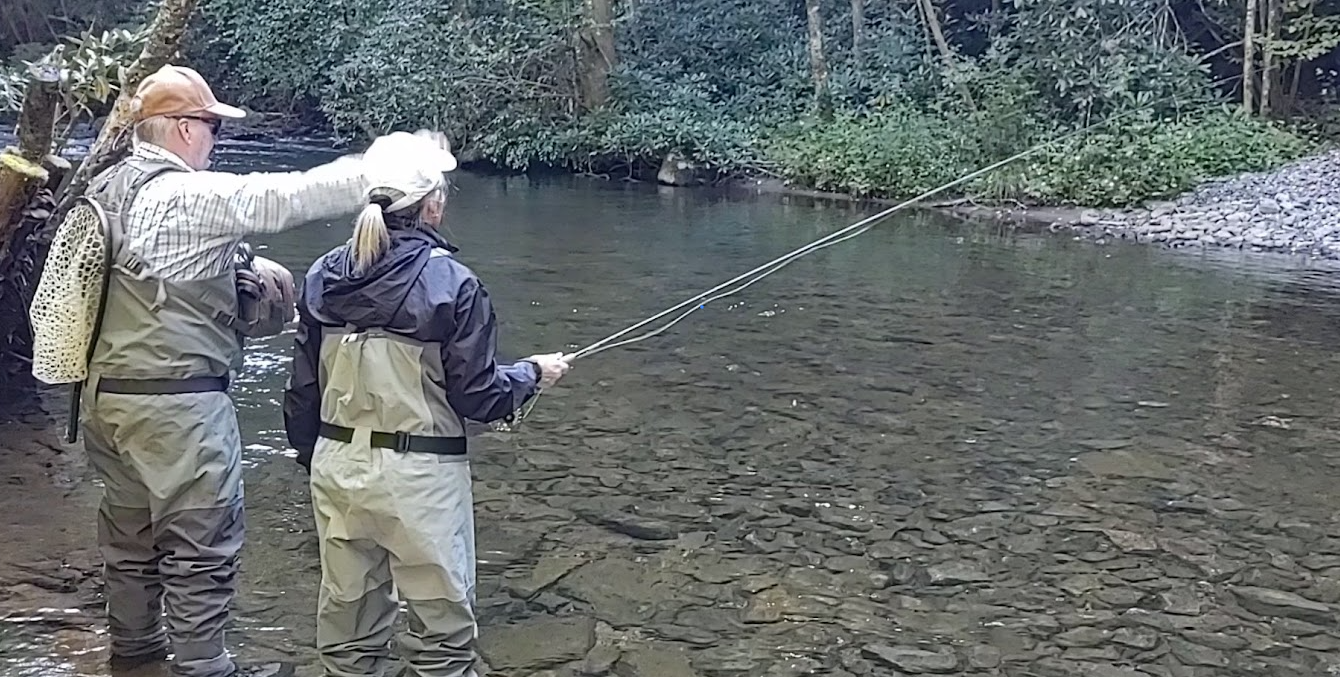 Private Trophy Water
Grab your friends and family and head to our trophy water.  You will have access to totally private water that is full of large native trout with many in excess of 24".  We only allow a limited number of guests on the water each week to protect this incredible fishery. 
Your short trip to this beautiful area begins to set the stage.  You will be amazed at the amenities that are on the property.  You will have the water to yourself.  Beautiful cabins are available for up to eight people.  Let us put together a package for you including lodging, meals and fly fishing instruction. 
We also fish on several private trophy waters in North Geogia.  We offer both half day and full day guided walk and wade trips.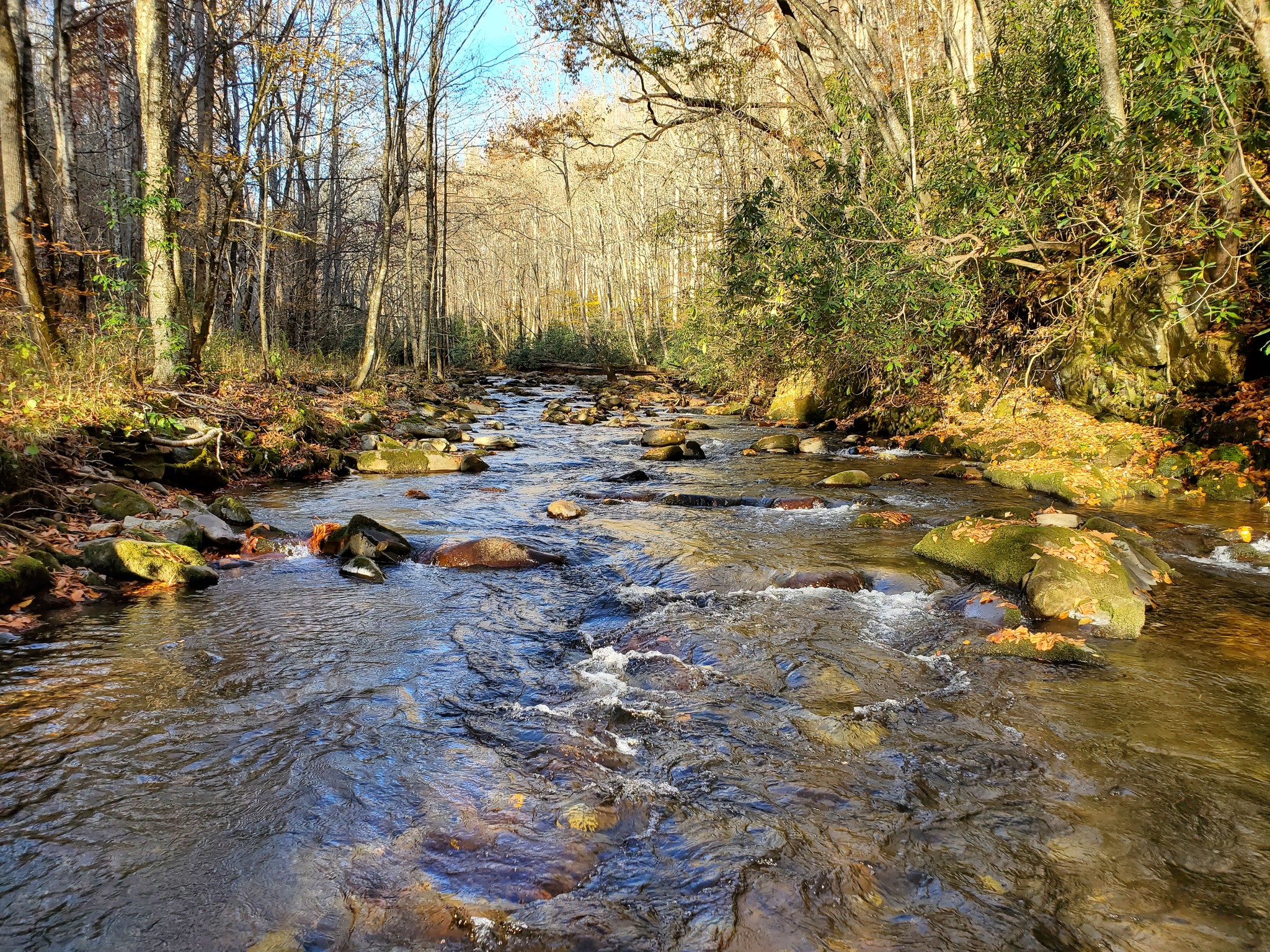 Public Water
Being located in Western North Carolina places us in the center of some of the best fly fishing in the Eastern United States.  Several incredible rivers are located just a short drive from our shop.  These include the Cullasaja, Nantahala, Tuckasegee, Fiore and the Great Smoky Mountain National Park with over 2100 miles of incredible rivers, Creeks and streams surrounded by some of the prettiest scenery that you will ever see.
Looking for a remote trip into the Nantahala National Forest?  We offer 6 hour trips into the Fires Creek area which is a remote mountain creek.  This creek offers wild trout, hatchery supported and delayed harvest areas.  Remote camping is available.  This is an incredible creek that has remote sections that few visit or fish.  We can put a complete package together that includes hiking, camping and fishing.   
We offer both walk and wade as well as float trips.  Have a large group?  We can put a package together for you and your family/group.  
All equipment provided.  Give us a call and let us put that special day in motion.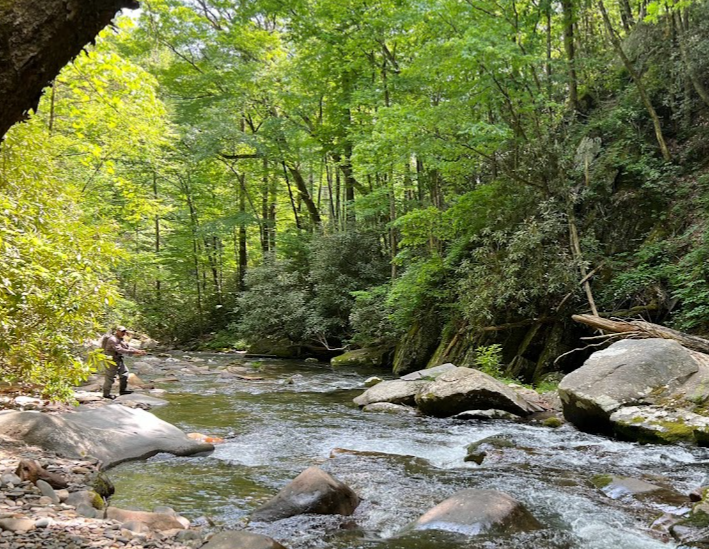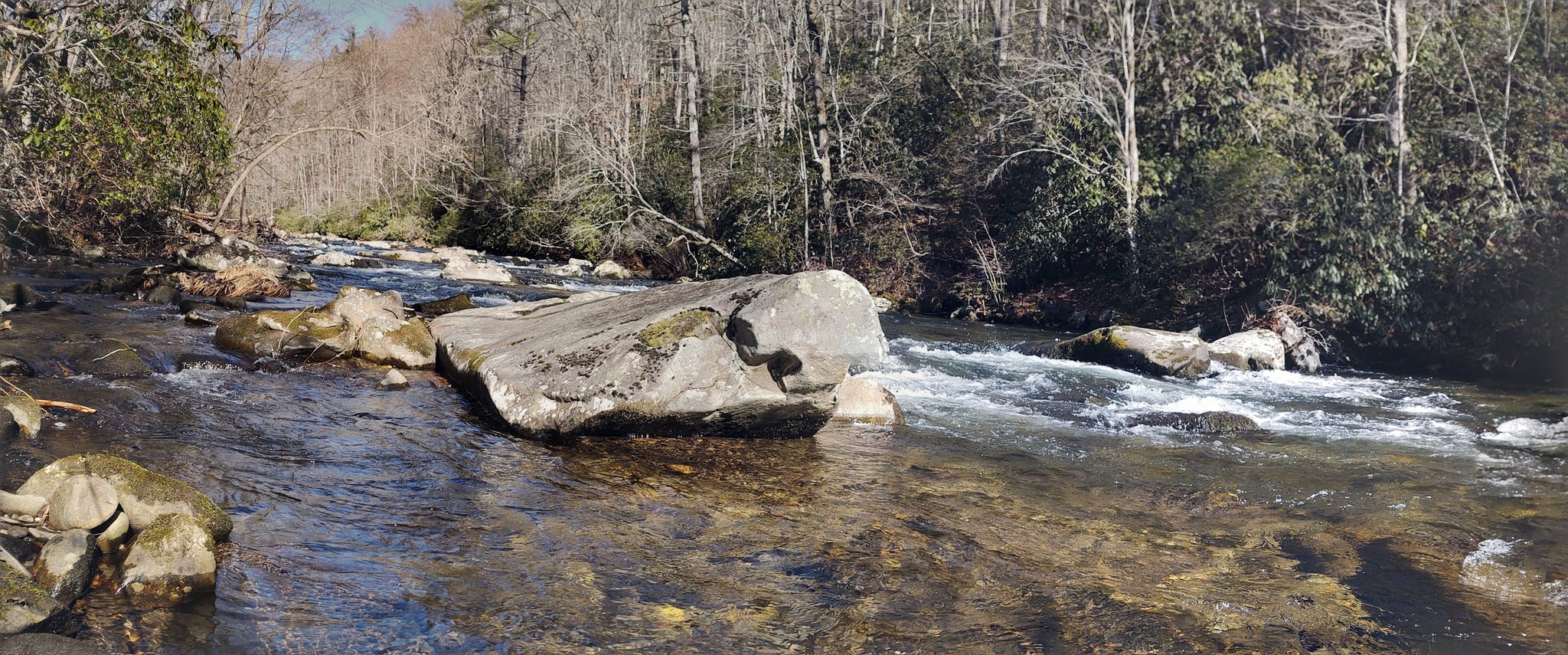 Great Smoky Mountain National Park
Come see the Great Smoky Mountains National Park in a way that very few have the opportunity to do. You will be fishing in one of the many remote rivers and creeks that the GSMNP is known for. Fishing is incredible and scenery even better. 
With over 2100 miles of rivers, creeks and streams, fishing options are endless and your memories will be timeless.  
See the Great Smoky Mountains the way they were meant to be.  Experience the majesty and beauty that the mountains, lakes, rivers and streams within the Great Smoky Mountain National Park offer in a way that very few have the opportunity to do.  We offer both single day and 3 day back country trips.  
On our 3 Day Back Country Trips into Hazel Creek you have all of your meals provided, two plus days of guided fishing.  Everything you need to have an incredible trip is provided with the exception of a sleeping bag.  Tents, meals, snack and an incredible memory are provided by you team of guides and the majestic beauty of the Great Smoky Mountains.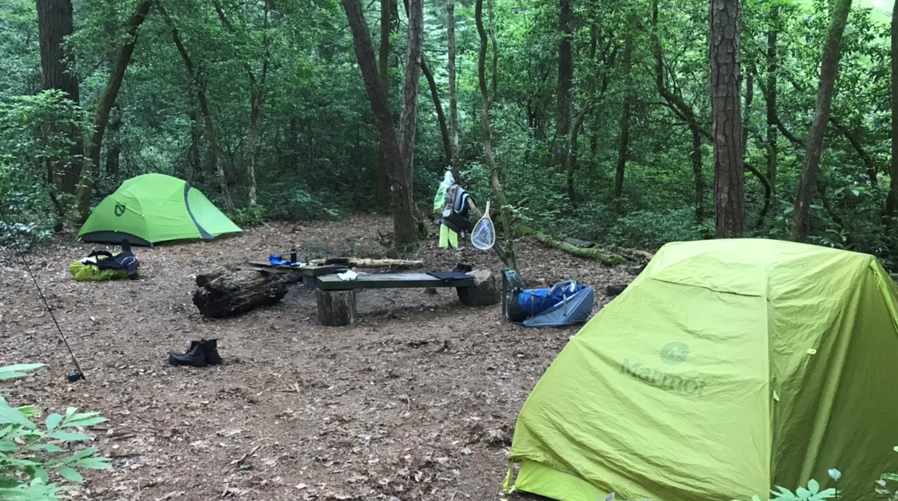 The Guided Fly Fising and Camping trips are led by Fish Tales Outfitters Guide Service that operates under special use permit on the Nantahala National Forest and operates on a non-discriminatory basis.